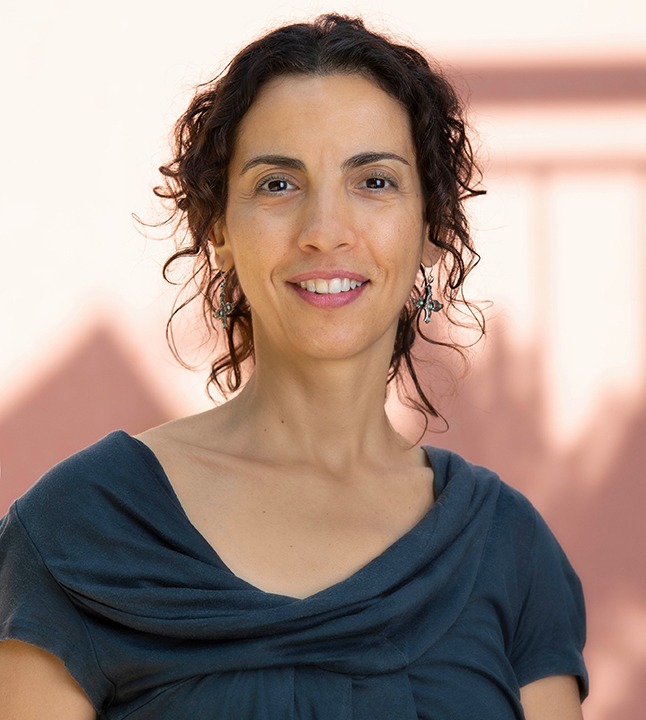 About Angeliki Yiassemides
Angeliki Yiassemides is a certified Jungian analyst with the International Association for Analytical Psychology (IAAP), and a member of the Malta Developing Group.
She is a Developmental Psychologist (MA, MPhil, Columbia University) and holds a PhD in Psychoanalytic Studies with a focus on Analytical Psychology (Centre for Psychoanalytic Studies, University of Essex).
Angeliki had a long-lasting career in the field of education. She is a graduate of Teachers College, Columbia Univeristy and has worked in various early childhood and primary educational settings in the United States for over a decade. She later founded and directed the non-profit Morningside Montessori Elementary (2017-2022) in Nicosia, Cyprus. She is currently an educational consultant.
Dr. Yiassemides is a published Jungian scholar and researcher.
She lives in Cyprus.
Selected Events AND PUBLICATIONS
Synchronicity and prospective dreams: The Knight and the Child
The British Psychological Society, Psychotherapy Section Review No 67, International Special Issue: Clinical approaches to exceptional experiences (2022)
"Participation Mystique and Temporality"
6th International Expert Meeting on Clinical Approaches of Exceptional Experiences, British Psychological Society (Tavistock Institute), London
"Unorthodox Temporality in Action"
C. G. Jung Society of South Australia (webinar)
"Synchronicity and Prospective Dreams in Clinical Practice"
5th International Expert Meeting on Clinical Approaches of Exceptional Experiences, Universitè de Laurraine, France
"Dreaming the Myth Onwards: Prophetic Dreams and Time's Directionality according to Carl Jung"
4th International Conference on Time Perspective, Universitè de Nante, France
"Temporal Directionality and Dimensionality in the Psyche"
International Forum for Psychoanalytic Education conference on Time, Fort Lauderdale, Florida, USA
"Montessori Peace Education in Cyprus, the Last Divided Country in Europe"
International Montessori Congress, Prague. Pathways to Peace: Montessori Education for Social Change
Time and the Psyche: Jungian Perspectives
Angeliki Yiassemides (Ed.). (2017) London & New York: Routledge, Taylor and Francis Group
The thin curtain of Non-Space and Non-Time: synchronicity and prospective dreams; theory and clinical applications
In Time and the Psyche Jungian Perspectives (2017). A. Yiassemides (Ed.), Routledge
"The Necessity for Peace Education in a War-Torn Country"
Women Economic Forum, London
Time and Timelessness: Temporality in the Theory of Carl Jung
Yiassemides, A. (2014, 2016), London & New York: Routledge, Taylor and Francis Group
(First book in Routledge's series "Research in Analytical Psychology and Jungian Studies")
"On Time"
The Jungian Psychoanalytic Association (JPA) New York City, with Harald Atmanspacher and Morgan Stebbins
"Having 'the time of our lives': Understanding Time, Embracing Timelessness"
Key-Note Speaker at the Annual Psychosynthesis Forum, Cologne Germany
"Time and the Psyche: Jungian Perspectives"
Conference organizer and host Nicosia, Cyprus. The first international conference to explore temporality in the psyche, from a Jungian perspective.
"Dreaming Beyond the Collective Split"
TEDx Nicosia 2011
Chronos in synchronicity; manifestations of the psychoid reality
Yiassemides, A. (2011), Journal of Analytical Psychology, 56, 451-470
"Quantum Enchantment and the Jungian Paradigm"
First Regional London Conference of the International Association of Jungian Studies: Enchantment and Disenchantment: The Psyche in transformation, University of London
Time & Psychoanalysis
The concept of Time in Psychoanalytic thinking, and particularly in C. G. Jung's opus. How the concept of time developed throughout Jung's work; how it relates to his theoretical breakthroughs and his understanding of the workings of the psyche.
Synchronicity & Time
What precisely is the function of time (i.e. of chronos) in the acausal connecting principle of synchronicity? By exploring the role of time in Jung's theory we can gain a deep understanding of the principle and the way it relates to our everyday experience.
Education as a Transformative Tool
How education can facilitate the teaching and implementation of peace, mental health, creativity, critical thinking, personality development, etc. at an individual and societal level.
Collective Shadow & Collective Unconscious
The split of the Cypriot psyche into 'Greek Cypriot' and 'Turkish Cypriot': How we can understand, conceptualize and transcend it. Analytical psychology can provide the language and the means for such an endeavor that reaches beyond our personal consciousness.